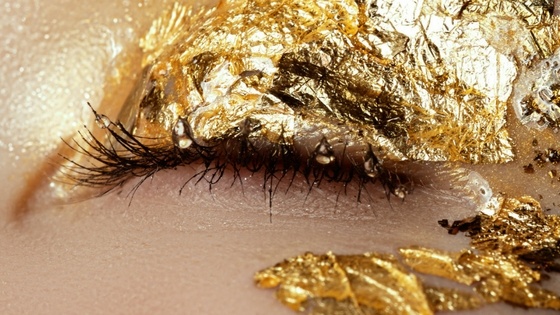 With wellness travel on the rise, it is no surprise that spas would be looking for unique ways to impress travelers and stand out from the herd. Spas are known to appeal to those with a taste for luxury, but some are also known to target travelers who may be willing to spend more of their hard earned dollars treating themselves while vacationing.
The new 24-carat gold facials, also known as the Cleopatra Facial, may seem as though it is taking the experience to the next level. Or is it just a flash in the pan? Travelers should not steer away from wellness travel, but try to spend wisely on types of wellness they are willing to incorporate into their overall lifestyle.
Hotels like the 5-Star Raffles Dubai Hotel & Spa along with the Copperwynd Resort and Club (located in Fountain Hills, Arizona) are adopting the 24-carat gold facial. Lizzie Porter gives you her full take on what it was like getting this luxurious facial at the Raffles Dubai (you can read her take on the Cleopatra Facial here).
Lizzy says, "The treatment didn't quite make an Egyptian queen of me; although it did feel novel, I can think of better ways to spend £335, unless someone suddenly hands me access to a sheika's bottomless bank account."
Skin care expert, Renee Soto, from Luxe Salon & Spa in Lititz, PA, advises that skin care is much like exercise. Renee says, "Sure, you will de-stress in the moment, but you will not see the full benefits unless you adopt facials as a regular part of your skin care routine, whether it is once a month or every other. While it is good that you are interested in getting a facial while on vacation, you will get the most value from the skin care techniques when adopting them as a regular part of your wellness routine."
Renee also says that it is better to do your research and watch where you spend your wellness budget when on vacation.
When asked if she thought the 24-carat gold facial could really help with anti-aging she said, "I don't know if I would buy into that. I surely wouldn't spend $500 on something that may be a trend. It is like the blood facials that were popular a few years ago, yeah, blood facials! They were a big trend and people were spending on these without doing proper research beforehand and now you hardly hear of people doing them. It is because it wasn't worth the expense and it was fairly gross.
If you are going to try out a spa for the first time, while on vacation, choose something that is going to stimulate your body to generate cell regrowth or hydration. An example would be a microdermabrasion. It is practical, tried and true, and something you can incorporate into your wellness routine once you are home."
So maybe a 24-carat gold facial sounds like a great way to spend your hard earned dollars while on vacation, but you may want to think about investing in something that will have a much more lasting memory or guaranteed positive effects.
When traveling for wellness, do you fall prey to trendy spa treatments like the 24-carat gold facial? Or are you more likely to spend on treatments you would include in your lifestyle?