If you have been following the Zika virus as closely as many travelers, you are probably wondering how to protect yourself from mosquitoes. We wanted to provide some insight as to how you can do just that.
The Center for Disease Control and Prevention created an infographic showing how you can be proactive in avoiding bug bites. Although the media is focused on the Zika virus, it is important to remember that there are many insects you must protect yourself against while traveling.
Whether you are backpacking the Appalachian Trail or headed to the Caribbean for spring break, it is important to remember to protect yourself from all insects and not focus singularly on the mosquitoes carrying the Zika virus.
Below, you can see the CDC recommends spray that is at least 20% DEET. I have traveled to destinations before where repellent that contained the recommended level of DEET wasn't enough. While I left without illness, I was still sorry I didn't do more.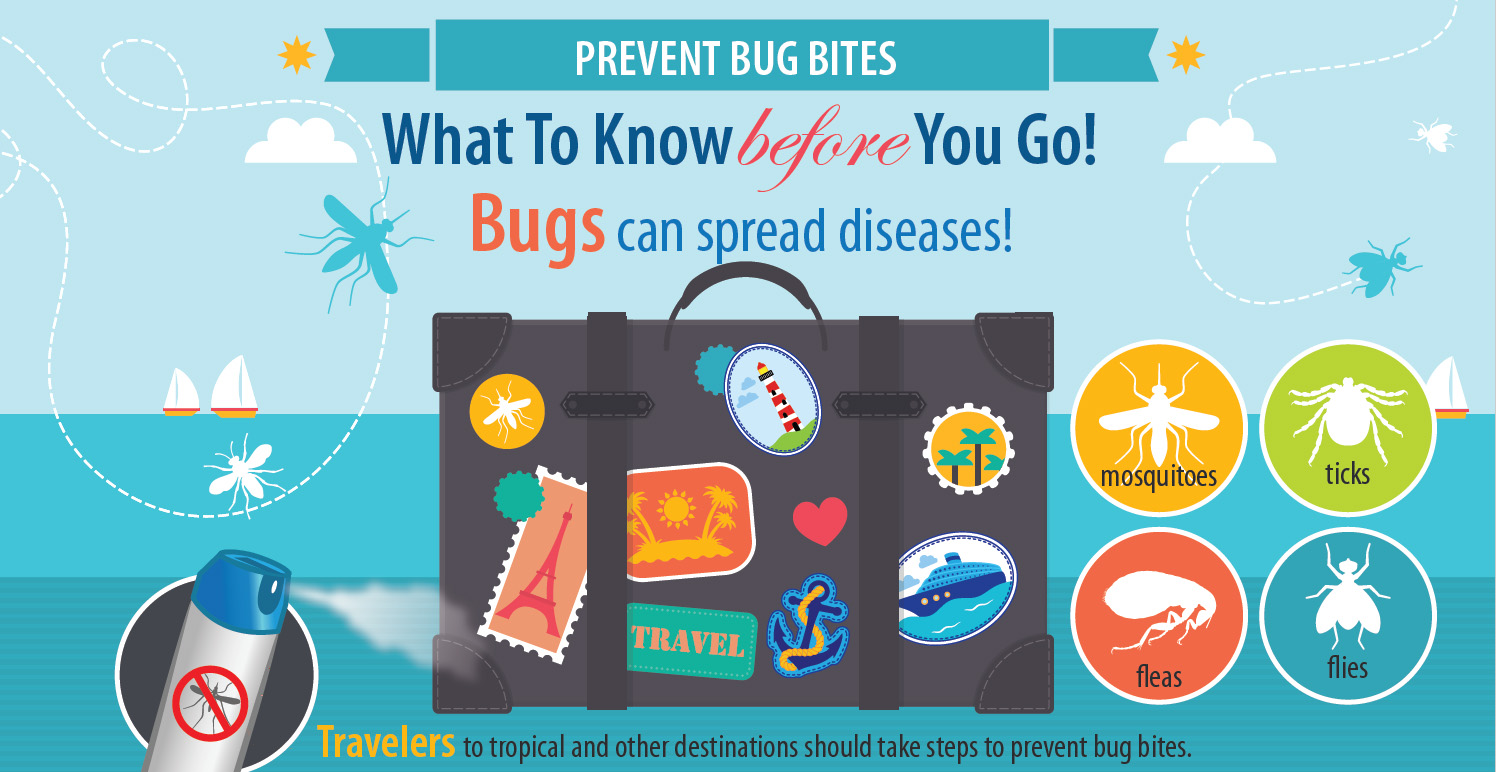 REI offers a variety of clothing that has bug repellent built in for extra protection. You can check out the clothing and repellents here. If you are headed to a destination with high insect populations, I suggest going extra prepared -- especially if you are going to spend ample amounts of time outdoors.
If you do fall ill while traveling due to Zika virus, Dengue or other insect borne illness, travel insurance can help with the medical expenses while you're traveling.