If you haven't noticed yet, we love travel. So what better way to celebrate the New Year than to go over our top 10 destinations for 2018!
How did we get these destinations? We went through thousands (literally) of policies sold to travelers like you who are going away in 2018. Then we compiled a list, checked it twice, and were pleasantly surprised with the results.
10. France
We begin our countdown with the beautifully romantic France. Let your mind wander to the streets of Paris, chic residents striding by, bread in hand, on their way to drink wine by the Eiffel tower. Utter bliss in our opinion. For those not into the stereotypical Parisian excursion, France also boasts peaceful countrysides, mountains, beaches, and a full-on immersion into its royal history.
Looking to book your own 2018 trip to France? Brush up on your French and give France by Design a call. They're our number 1 pick for all those wanting a française getaway.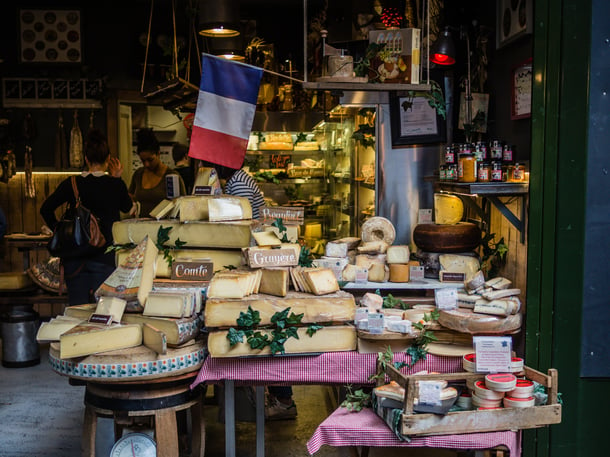 9. British Virgin Islands
Next up is a group of islands in the Caribbean not to be confused with the American territories. As its name states, it is a territory of Great Britain. Therefore the vibe of the group of islands is British with a Caribbean twist. Consisting of four main islands and a few smaller ones, the British Virgin Islands is known for its exceptional yachting opportunities, reef-lined beaches, and its very own rain forest. They are currently still working on recovering from the devastation of Hurricane Irma, but those who have booked their trip shouldn't worry too much.
If you love the BVI as much as we do, and want to help them out, go here to donate to their recovery fund.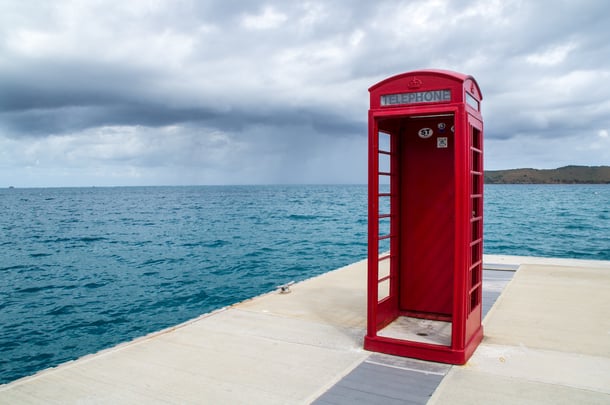 8. Bahamas
Staying in the Caribbean, our next stop is the Bahamas. Consisting of over 14 islands, there is literally something for everyone. Our favorite thing about the Bahamas has to be the pigs of the Exumas. Talk about an experience of a lifetime! What wasn't an experience of a lifetime in the Exumas? Fyre Festival, which promised an exclusive getaway for wealthy millennials. Instead it was a scam and a burden on the Bahama's tourist industry.
The Bahamas were also hit by Irma, but worked hard to get things up and running again. If you're looking for the perfect beach wedding, be sure to reach out to Destinations Wedding Travel. See for yourself why the Bahamas ended up on our top 10 list.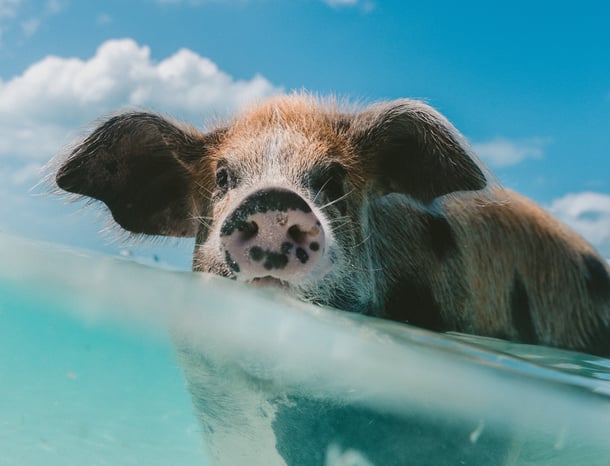 7. Ecuador
Ecuador was a welcome surprise to our top 10 destinations. Nestled in the North-Western corner of South America, it also consists of the Galapagos Islands. Although compact, it has a lot to offer. Trace Darwin's footsteps and see where he studied animals to build his theory of evolution. Climb a mountain to get a gorgeous view of picturesque villages that mix Spanish colonialism with Quechua traditions. Enjoy the flora and fauna from the Amazon to the Pacific.
If you're looking to join other TravelSafers on an Ecuadorian adventure, why not try this Contiki tour that not only lets you go around the mainland, but also has you island hopping in the Galapagos. Sounds like the trip of a lifetime.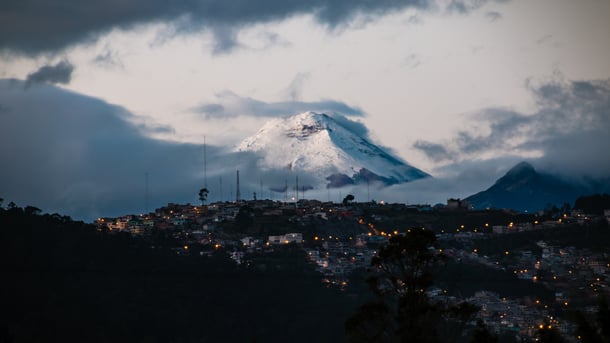 6. South Africa
The only African location on our list is the one and only South Africa. Located at the southern-most tip of Africa, this country boasts several different ecosystems. There's the Western Cape, which offers prime surfing spots and beach side bliss. Of course we can't forget its lush wine country. Then there's the inland safari, which is perfect for animal lovers seeing to find them in their natural habitat. Along the Garden Route are forest and lagoons. Finally there's Cape Town, nestled underneath Table Mountain.
If you are interested in seeing South Africa yourself, we suggest reading up on safety advice for travelers. Although a bucket list destination for many, it's important to be a smart visitor.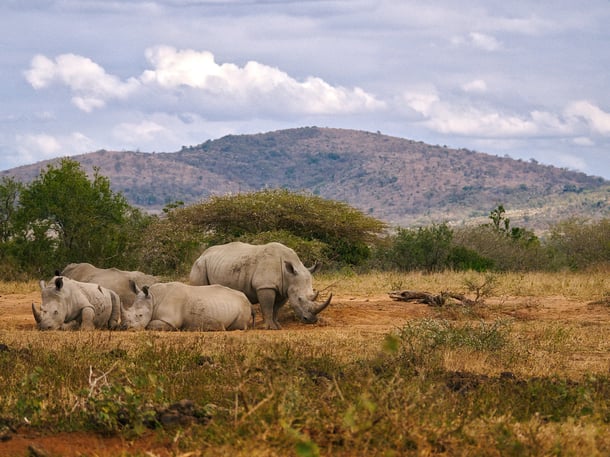 5. Spain
We're halfway through the list, and headed back to Europe. Spain is a wonderland of history, food, and gorgeous geography. Pretend you're a royal in the capital city of Madrid. Explore the unique architecture of Gaudí in Barcelona. Follow Dalí's footsteps in Figueres, or drink sangria in Sevilla. There are cave-towns in Andalusia, and endless partying in Ibiza. Spain's convenient location in Europe also gives travelers easy access to France, Portugal, and Morocco.
Although it's a hot European spot, a trip to Spain doesn't need to break the bank. One of our own from Team TravelSafe was able to score a trip to Barcelona for under $1000. Sounds like a deal to us!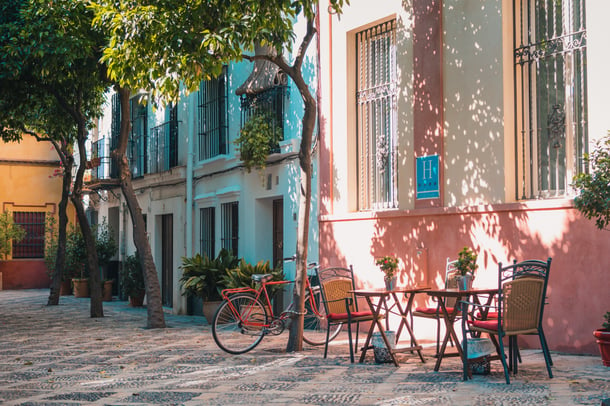 4. Mexico
Is it really that much of a surprise that our lovely neighbor to the south landed a top spot on this list? More than just a spring break destination for college students looking to party, Mexico is full of human history. Although very touristy, the Mayan ruins are a must see. For those more into seeing the region's history alive and well, Chiapas is a wonderful southern region filled with people keeping traditions alive. If you're looking for an experience including amazing art and delicious food, look no further than its capital, Mexico City. There you can live and breathe the same culture that the likes of Frida Khalo, Diego Rivera, and more helped cultivate. Don't forget to grab a to-die-for street taco while you're at it.
If there's one place travel bloggers love, it's Mexico. From instagrammable beaches, to interesting teaching moments, it's a content creator's dream. One of our favorite bloggers, Kiona, has lovingly curated a handful of posts with a unique take on Mexico.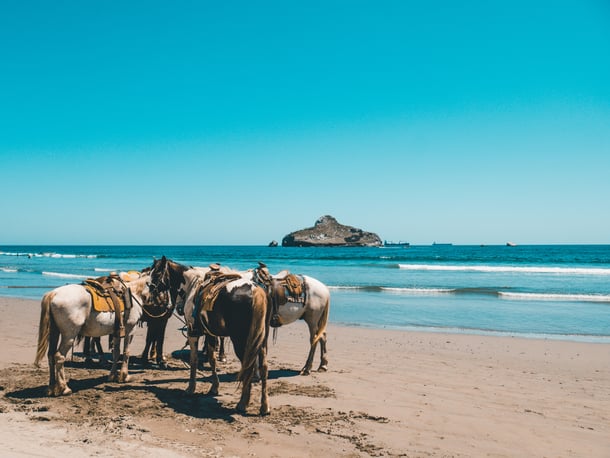 3. Israel
Israel is home to the holy land of multiple religions. This makes it a top destination for those looking to make a religious pilgrimage. It is pretty amazing that such historical spots are so greatly preserved, and still used as a holy experience for almost anyone. Alongside all this history, Israel also offers one of nature's greatest feats: the Dead Sea. Its water contains so much salt, that bathers literally float on top of it. With resources being taken faster than they can replenish, the Dead Sea is quickly disappearing. Make sure to add this to your list so you get there before it's gone.
For those looking for a religious tour of Israel, we suggest booking through Morning Star Tours. They offer life-changing pilgrimages that educate and excite. For more information on the status of the Dead Sea, look here. Another agent that will provide a top tour of Israel? Ernest Kraus of Me and delCano Travel. Feel free to reach out to him for more information at: meanddelcanotc@verizon.net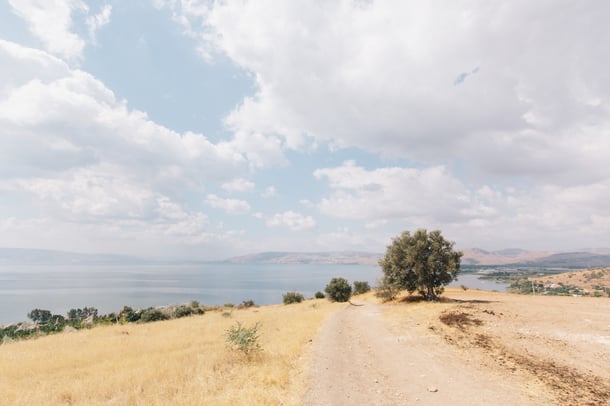 2. Italy
The runner up to our top 10 of 2018 is none other than Italy. Where else can you see Michelangelo's David up close and personal, watch the Pope do a live sermon, or eat the best pasta you've ever had? As the former seat of the once-powerful Roman Empire, Italy boasts wonders such as the Colosseum, Pompeii, and the Pantheon. Of course, it wouldn't be a tour of Italy without a cone of gelato or a day trip to Venice. Venice is another quickly-disappearing location, as it is sinking back into the lagoon it was built on, so get there before it's gone!
If you're dying to get to Italy, we suggest reaching out to Italy 4 Real. They're a TravelSafe-approved agent who specializes in Italy travel!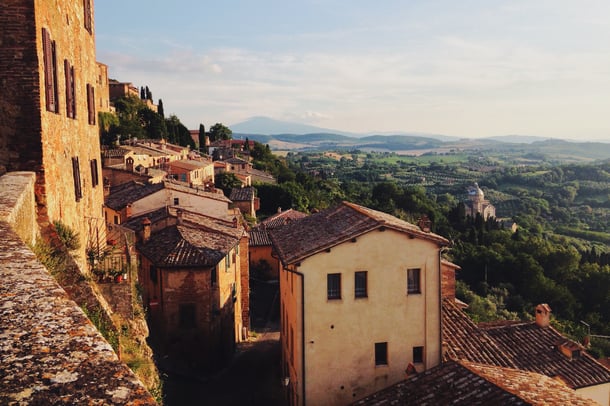 1. United States of America
That's right, our number one destination for TravelSafers is our very own back yard. The US is so big and diverse, you can go two states over and can feel as though you are in a totally different world. Then there are our two *special* states, Alaska and Hawaii, that offer the coolest and hottest destinations in the US. Traveling domestically lets travelers choose between a quick weekend trip or a week-long cross-country adventure. There are opportunities for cruises, bus tours, luxury travel, and road trips. Plus, we have Disney World AND Disney Land!
Even when only traveling domestically, there is a risk of flight delays, cancellations, or worse. This is why no matter where you go, we always suggest travelers get travel insurance.