Cruises – you either love them, or haven't taken them. If you've never taken a cruise, you might what to check out these Top 5 Reasons Why You Should!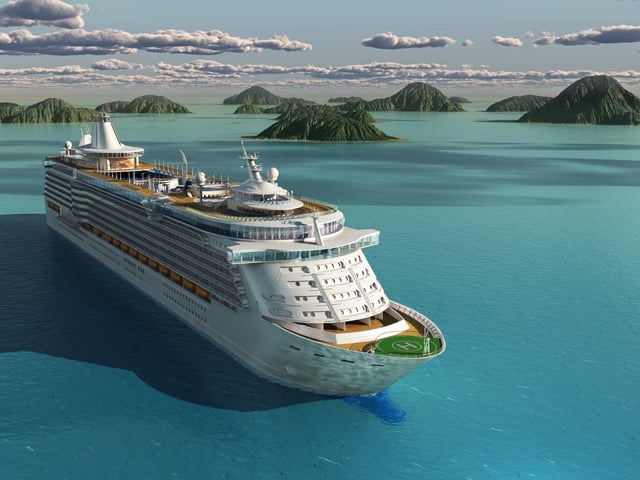 1. Travel to multiple destinations | A big advantage to cruising is being able to see multiple destinations in one trip. For example, if you take a Caribbean cruise, you could visit Antigua, Belize, the Bahamas and Puerto Rico all in one cruise.
2. No planning required | When you take a cruise, your destinations are already picked for you! Make sure to use a travel agent, too, so you get the best deal and have all the important inside information.

3. All-you-can-eat food | Buffet, anyone? Most cruises have food available at all hours of the day and it is included in your ticket price.
4. Variety of activities | Whether you're looking for your next adventure, interested in exploring the port city, or you just want to relax on the beach, cruise lines offer excursions that can meet traveler's needs.

5. Easy to find a cruise that fits your budget With cruises lasting from 3 days to 2 weeks, cruises that offer luxury at every corner to cruises that are more budget-friendly, you can find a cruise that fits your budget.
If you decide to take a cruise for your next vacation and you have questions about protecting your financial investment, we're here to help. Did you know travel insurance can provide coverage if you are delayed, your luggage is lost or you fall ill while on vacation? Call us at 888-885-7233, reach out to us on Facebook or Tweet us. We can't wait to hear about your upcoming cruise!
Read also...
Best Honeymoon Destinations
6 Hotel Safety Tips
Benefits of Travel Insurance