The U.S. Department of State has issued a travel warning for Nigeria. Read the official release here. What this means for the American people is simple; it is probably not a good idea to plan a trip to Nigeria.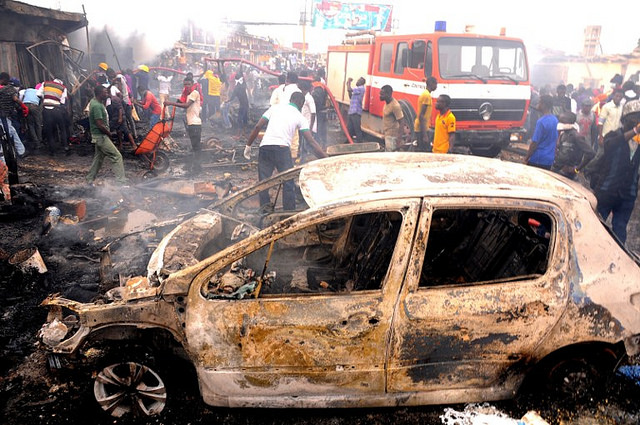 The political extremist group, Boko Haram, has claimed responsibility for several attacks this year. They are responsible for the mass kidnapping of over 200 school-aged girls in Borno State. However, their terroristic impact doesn't stop there. They sweep through entire towns to rob banks and businesses, attack police and military buildings, and even set fire to private homes.
Travelers need to be very careful if traveling to Nigeria. Use extreme caution when around any public facilities that may act as tourist attractions. It is probably best to avoid those attractions if possible as they may be targeted by the terrorist group.
If going to the market, use a list and have a plan. Also, develop an emergency strategy and meeting place for your group. In the event something does happen, it is best to be prepared ahead of time. If you plan to visit a mosque, try to do so during less busy times of the day.
Currently, there are several curfews in effect in several states in the North. Be sure to know and abide by curfews. Do not only rely on the news and media for this information, as it can quickly change.
The extremists have been known to attack cell phone towers and have been successful in disrupting service in the past. It is necessary to not only rely on one mean of communication. Again, have a plan. If a state of emergency is declared, and you need to contact someone, you may need to resort to other methods of communication.
Currently, we adivse against any and all travel to Nigeria. The country's current political state is just not safe. However, if planning a trip to Nigeria, it is most necessary to have travel insurance. Do not purchase a policy with medical only. Be sure to look into emergency evacuation, primary medical, and trip cancellation for terrorist activity. Also, know important terms in travel insurance to make sure you are getting the best coverage for your needs.