Jet lag can put a real damper on your vacation. Well-seasoned travelers swear by a variety of practices to combat this common issue. We asked our travelers for their most effective ways to beat jet lag, and you answered with some great tips (thank you!). Read on to find out the best ways to avoid jet lag and be sure to share your tip in a comment below!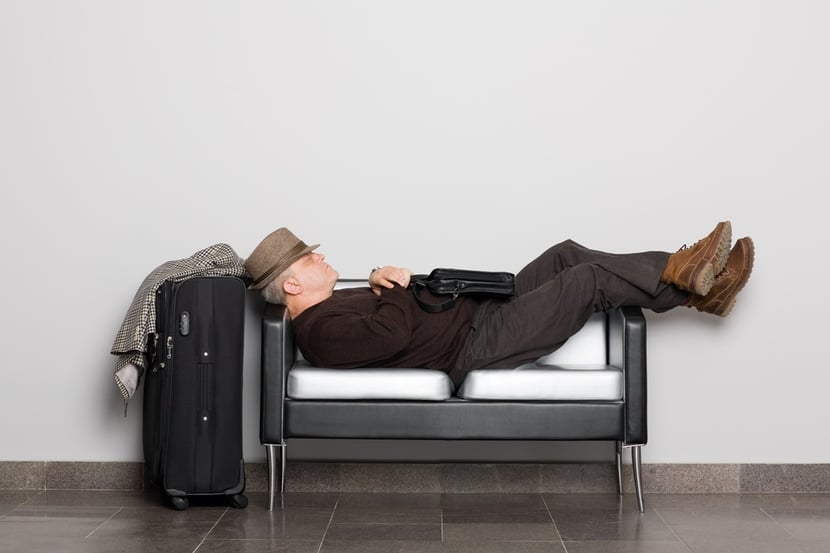 Betty B. says:
"Adjust your sleep schedule a week before the trip, if it's possible, try to become acclimated to your new time zone before you arrive, and you'll be able to start your vacation with a running start!" Betty's on to something here! Research has shown it takes a day for each time zone traveled for a person's body clock to catch up to the local time, so if you adjust your sleeping times, it can help shorten the adjustment period.
Kathie C. shares:
"If you can't sleep at night when you arrive, try taking a melatonin supplement" Melatonin supplements are sometimes used to treat jet lag or insomnia. However, it's important to note, that you should consult a doctor before taking any medication, especially ones that affect someone's ability to drive or operate heavy machinery like melatonin.
Michael M. advises:
"Try to schedule your flight to depart late at night. That way, you can sleep overnight on the plane and get moving once you arrive at your destination." Michael's theory is proven useful! Not only does being exposed to light help convince your body it's time to get going, but getting a full-night's sleep can also help keep grogginess at bay.
Do you have a tip to beat jet lag? Share it in the comments below. We'd love to hear more great tips from our travelers!