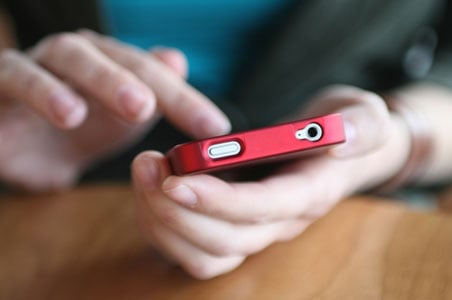 Planning coastal or island vacations during hurricane season is like playing a game of Poker. You can go all in, but it doesn't mean you're going to have an outcome that is most ideal.
It's best to stay informed when facing hurricanes, especially if travelers plan on taking trips smack in the middle of hurricane season. But just how do travelers stay in the know when traveling away from home?
The old-fashioned way to do this was by tuning into the local weather channels and news stations. Now, we have smart phones that accompany us wherever we go.
Here is a lot of apps for iOS and Android devices to help travelers stay safe during hurricane season.
Users receive daily audio updates via Hurricane Tracker as well as in-depth written discussions on hurricanes. Travelers can receive push notifications that tell them when a new storm has formed or when an old one has intensified. All of this information is bound to keep users well informed.
Data is brought to users by real time National Hurricane Center updates and all information can be shared with family and friends via email, SMS, Facebook & Twitter.
While traveling, users can tune into NOAA Weather Radio to stay up to date on all weather related news.
Where this app works: The Gulf of Mexico, Caribbean, Atlantic Ocean & Eastern Pacific. Our app also covers any storms that may affect Hawaii
Cost of the App: $2.99
Device: iOS
Voted one of the top 6 hurricane tracking apps by CNN, Hurricane by the American Red Cross is an innovative and user friendly app for severe weather. It's available in both English and Spanish which makes it a versitile tool.
Not only can users monitor their hometown, but they can monitor any other city and state within the U.S. This makes it ideal for domestic travel, vacation homes and rentals.
What's great about this app is that it's easy to navigate. Users can request alerts, prepare for storms, access a storm tracker, take quizzes to test their knowledge, and have access to info courtesy of the American Red Cross.
Where this app works: United States domestic travel, vacation homes, vacation rentals
Cost of the App: Free
Device: Android and iOS
This app is an all-inclusive experience. Users have access to interactive maps, live video, social media updates, hurricane videos. They can stay in touch with up-to-the-minute intel from newsroom professionals and key government agencies.
If travelers find themselves around a hurricane's projected landing, this app can tell them evacuation zones, provide shelter locations, and emergency phone numbers.
Everyone should have access to proper preparation, which is why users are also provided checklists to prepare their families, homes, and pets.
Where this app works: Atlantic Basin
Cost of the App: Free
Device: Android
This app is one of the only to provide worldwide coverage. Users gain access to a full-detail tracking map so they can get a full view of the forecast cone and wind radius. The fast push notifications keep users alert and informed.
Hurricane PRO comes with recommendations from emergency managers and first responders. Not only is it used and recommended by first responders, it also won honorable mention in the Best App Ever Awards.
Hopefully Kitty Code opens this app up to Android users in the future.
Where this app works: Worldwide
Cost of the App: $2.99
Device: iOS