In this blog post, we are going to go over some common terms that often pop up in travel protection plans.
Benefit
In the agreement you have with the insurance company, a benefit is a circumstance or a reason for being compensated.
For instance, in our plans, there is a trip insurance benefit for Baggage and Personal Effects. In the event your baggage goes missing during your trip, you can be compensated for your loss (subject to the terms of your plan).
Trip Cancellation, Trip Interruption & Missed Connection are also trip insurance benefits that are included in our travel protection plans.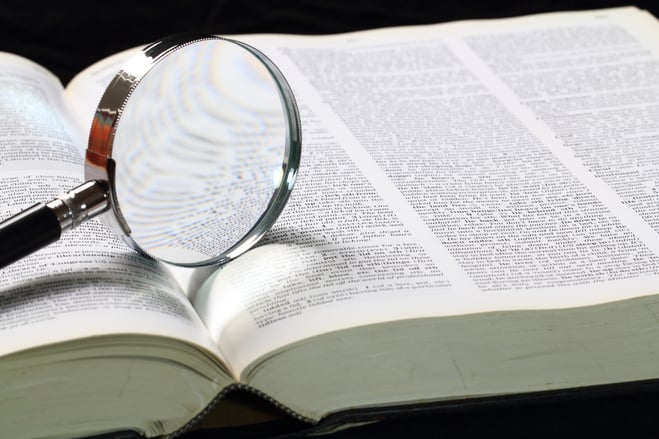 Maximum Benefit Amount
This is an important term to understand when purchasing a plan. Each benefit that you are eligible to receive compensation for has a limit as to what the compensation can be.
Let's revisit the benefit for Baggage and Personal Effects. Under TravelSafe's Classic plan, the maximum benefit amount for this is $2,500. This means, if your baggage is lost, you may be compensated up to the total amount of $2,500. If your baggage was worth $3,500, you will be paid no more than $2,500. If your baggage is worth $500, you may receive $500.
Initial Trip Deposit
The day a traveler's first payment/deposit for their trip is received.
Time Sensitive Benefits
Certain benefits are time sensitive. This means they are no longer available if you haven't enrolled within the specific time frame.
HERE IS A CLEAR CUT SCENARIO:
A couple decides it's time for another vacation. They call their travel agent and make their first trip deposit. Three months go by, and their departure date is approaching. They finalize their trip, make their last payment and decide it is time to get trip insurance.
They really would like a plan with the Cancel for Any Reason benefit. Just in case, let's just say they were looking into purchasing a TravelSafe plan. When they try to purchase their plan, they quickly realize they cannot get Cancel For Any Reason. The travelers are not eligible because they had placed their first trip deposit three months prior. In order to qualify for the Cancel For Any Reason benefit, they needed to purchase the plan within 21 days of their first trip deposit.
The Cancel For Any Reason benefit is time sensitive and must be purchased within a certain period of time.
Exclusions
An exclusion is a provision (a thing) within a plan that eliminates coverage for certain acts, property, types of damage or locations.
There is a general exclusion for skydiving within TravelSafe plans. There is a benefit specific exclusion for orthodontic devices and dentures that applies to the Baggage and Personal Effects benefit. If a traveler goes skydiving and their parachute does not deploy, not a single result is covered. Grandma loses her dentures mid-air; she does not qualify to have this loss reimbursed under the Baggage and Personal Effects benefit.
Disclaimer (will be a hyperlink embedded in the page footer): This advertisement contains highlights of the plans, which include travel insurance coverages underwritten by United States Fire Insurance Company under form series T210 et. al. and TP-401 et. al. The Crum & Forster group of companies is rated A (Excellent) by AM Best 2020. C&F and Crum & Forster are registered trademarks of United States Fire Insurance Company. The plans also contain noninsurance Travel Assistance Services provided by Seven Corners, Inc. Coverages may vary and not all coverage is available in all jurisdictions. Insurance coverages are subject to the terms, limitations and exclusions in the plan, including an exclusion for pre-existing conditions. In most states, your travel retailer is not a licensed insurance producer/agent, and is not qualified or authorized to answer technical questions about the terms, benefits,exclusions, and conditions of the insurance offered or to evaluate the adequacy of your existing insurance coverage. Your travel retailer may provide general information about the plans offered, including a description of the coverage and price. The purchase of travel insurance is not required in order to purchase any other product or service from your travel retailer. Your travel retailer may be compensated for the purchase of a plan. CA DOI toll free number: 800-927-4357. MD Insurance Administration: 800-492-6116 or 410-468-2340. The cost of your plan is for the entire plan, which consists of both insurance and non-insurance components. Individuals looking to obtain additional information regarding the features and pricing of each travel plan component, please contact TravelSafe Insurance dba Chester Perfetto Agency, Inc. 40 Commerce Drive, Wyomissing, PA 19610; 800-523-8020; info@travelsafe.com; California Agent License #OC32142.
AH-2646