Where do you go when you daydream on a Monday afternoon? Are you on a beach somewhere drinking an ice cold beer, or are you exploring a foreign city with a cute stranger?
We all have that dream destination that is the at the top of our bucket list. It's the place we go to in our minds when we want to get away. It's the place that's bookmarked on our browser, where we check daily for flight deals.
As if your wanderlust isn't bad enough already, we've compiled our top 5 bucket list worthy to add to your daydreams (and hopefully someday reality).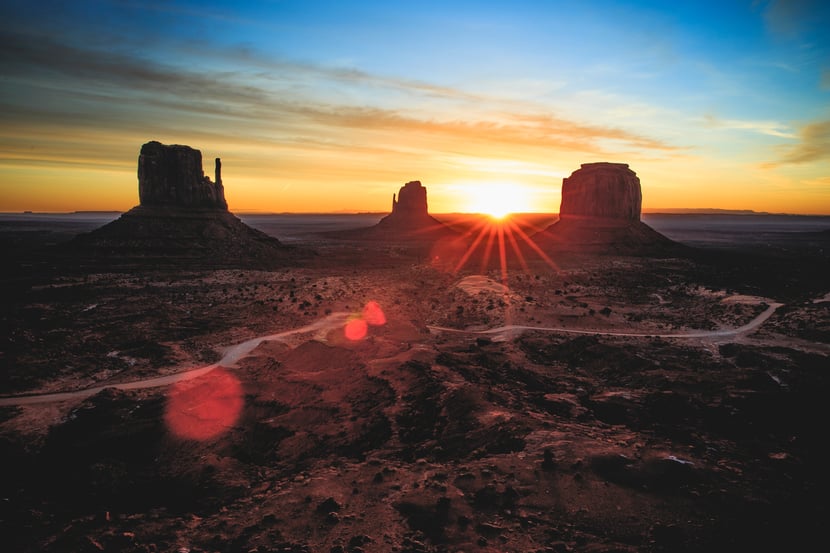 1. Desert Road Trip Through the American Southwest
That's right. We're keeping it close to home for our first destination. This massive stretch of land is a road warrior's dream come true. In just a week, you can visit several of the most enchanting places in America.
For this road trip, you will need a hardy car and a hardier map. You won't want to rely on your cell phone since service out there leaves a lot to be desired. Not that you'll care what's happening on social media once you get a glimpse of the endless gorgeous views.
On your road trip, we recommend you bring a tent. There are tons of KOAs to choose from, plus places like Monument Valley let you literally camp in the valley. You've never seen the stars so bright until you experience it for yourself.
Finally, be respectful of the land. As tempting as forging your own path may be, a lot of the Southwest is Native American sacred land. This land plays a huge role in their history and religion, so keep the vibes positive by following the rules and showing respect.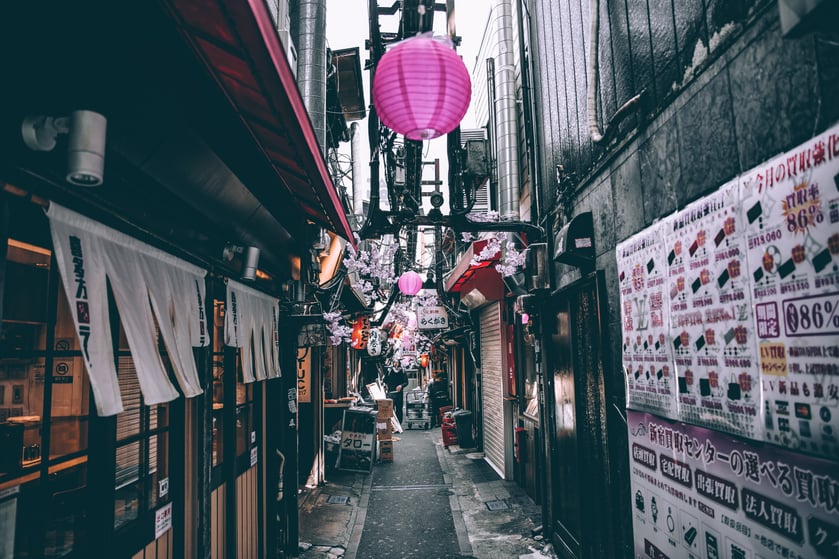 2. Expecting the Unexpected in Tokyo, Japan
If you're looking for extraordinary, Tokyo is the spot for you. There are about 5 Bunny Cafes, the Ghibli Museum, the Robot Cabaret, and more. While you're there make sure to see all the vending machines they have to offer. These tech-savvy people really have brought convenience to a new level. It can be overwhelming, but it's a unique culture so different from ours.
If nature is more your thing, you can always climb Mt. Fuji and watch the sunrise. It's quite the hike, but it's worth it. Plan your hike in advance, though. The hike itself takes around 6 hours, and in peak season the mountain is packed with people. If you feel like taking your time, for 5000 yen you can spend the night on the mountain.
While visiting Tokyo, be sure to interact with the locals. Learn a key phrase or two, and let them show you their go-to hangouts and favorite food. Just don't forget to do your research on their politeness guidelines. Some things that we may think are okay here may seem rude to them and vice versa.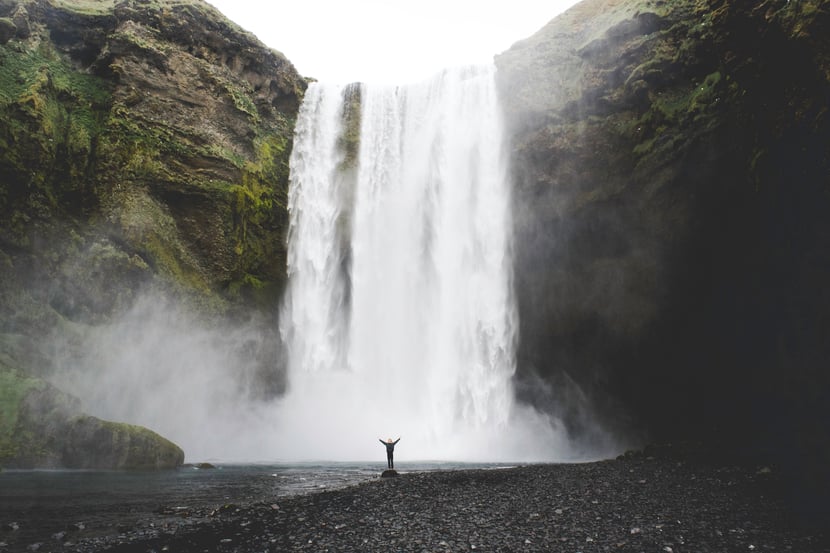 3. Go With the Flow in Iceland
No bucket list is complete without Iceland. It's such a popular destination that according to recent stats, the number of tourists that came to visit Iceland in 2016 is four times larger than their population. It's also one of the most expensive destinations to visit.
If your inner frugal introvert is crying at these stats, don't worry, there are ways around it. For example, in Reykjavik, some museums have a buy one get one free program so you can visit more museums without burning through your cash. If you're okay with some human contact, bus tours are the way to go over car rentals.
All in all, don't let the crowds deter you from missing out on this magical country. There's a reason behind why it's so popular. From the hot springs to glacier exploring, it's a nature-lover's paradise. Just don't forget to bring your mom, she probably wants to go too.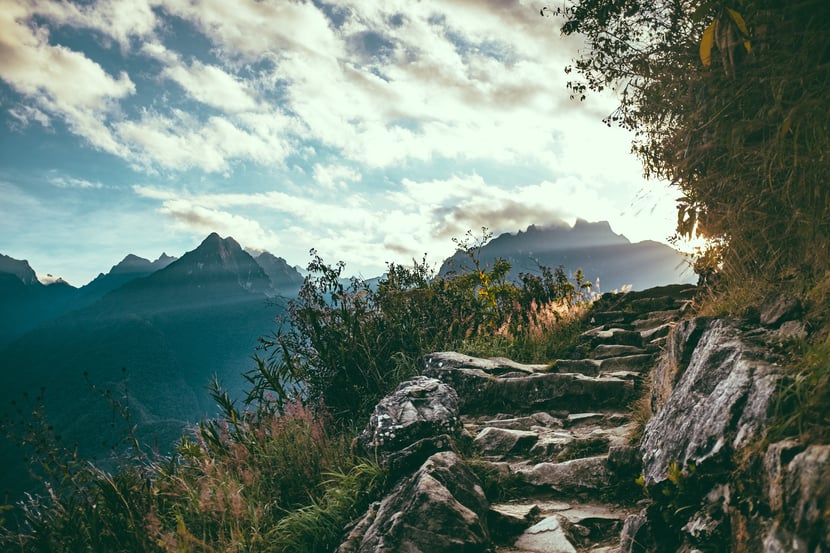 4. Question Humanity's History in Peru
Once the home of ancient people who inhabited this side of the earth long before Europe colonized Peru, it's a door to the past you don't want to miss.
First on the itinerary for anyone is Macchu Picchu. It will take your breath away, literally. It's so high up that the oxygen pressure is lower, leaving some hikers light-headed. Before going, hit the gym like you've never hit it before. Prepping physically will help you truly enjoy the history hidden in the mountains.
If you're looking for mystery, take a flight to see the Nazca Lines. Believed to have been created between 300 and 800 AD, these lines create designs only visible from above. The unanswered questions of the site will have you wondering if they had any extra(terrestrial) help.
If you're scared of heights, stick to the vibrant city life of Lima. The city offers a great mixture of Peru's rich history while embracing modern amenities. From breathtaking artwork, tasty local fare, and dreamy beaches, you'll never want to come home. For more check out our blogs on what to eat in Peru and safety measures to take in Peru!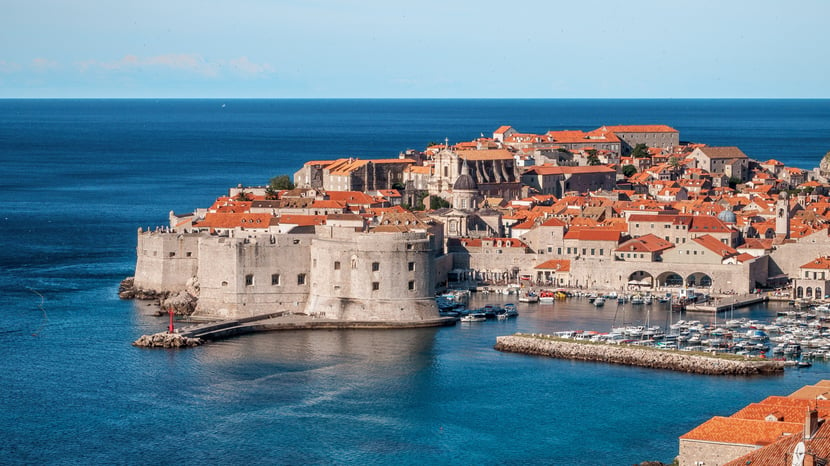 5. No Shame In Going to Croatia
If this little European country seems familiar, that's because it's the filming location of a little show you might have heard of. That's right, if you didn't know by now, Croatia holds many different locations where Game of Thrones was filmed. So if you're impatient for the final season, or just looking for your own Jon Snow, this is the place to go.
If you're not a Game of Thrones fan (???!!!), Croatia is still a must-see destination. Its ancient cities are the perfect spots to get lost in all day long. If you've always considered Florida for retirement, consider the fact that people have chosen to retire in the city of Split since the Roman times. With waterfront castles dating back to before 300AD and tasty local fares, we honestly aren't surprised.
If cities aren't your thing, Croatia also offers 8 incredible national parks. With caverns, waterfalls, islands, and mountains, there's something for everyone. Before going, just like Peru, make sure you're physically ready to take on the hiking trails. Although their mountains may not be as high, the splendor is still bound to take your breath away.
Now that we've saturated your brain with tons of travel inspo, where will you go next?